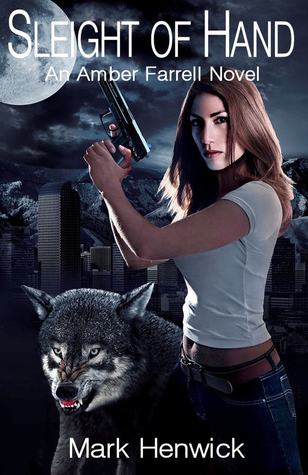 Urban Fantasy
Amber is a private investigator. After discovering a drug and gun running operation in her client's business she calls in the cops and turns the screws on Denver's criminal underworld. Unfortunately for her, Denver PD have shut down the business while they investigate and her client is refusing to pay her.
With a serious cash flow problem, when Jennifer Kingslund shows up claiming one of her staff has been kidnapped and someone is trying to ruin her, Amber has little choice but to take on the job. She quickly discovers the job is much bigger than she first thought.
Adding to her problems, the vampire infection that has tainted her blood is taking over, and if she isn't careful her government minders will throw her into a padded room where military scientists will control her every move.
---

Loved this book. It's a bit of a cross between those great hard boiled detective novels of the 1930s and 1940s and more modern Urban Fantasy by authors like Jennifer Estep and Faith Hunter. Amber is a great heroine and this book is filled with secondary characters I can't help but like. It took four or five books before Jennifer Estep's Elemental Assassin series won me over. Not a problem with this one. I'm already hooked.
(There is a novella which precedes this book called Raw Deal. Well worth starting there to get some background on the characters.)
Yellow, Orange, Red –– what it means: red-orange-yellow-guide-pdf