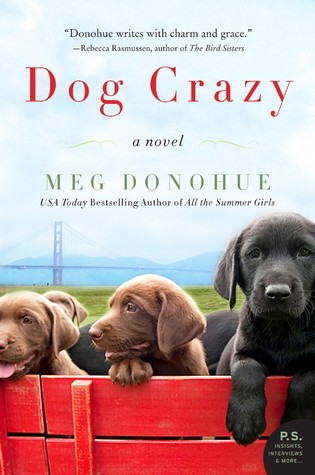 Women's Fiction
When Maggie moves across the country it's for a fresh start and to open her own practice as a grief counselor specialising in the grief of losing a beloved pet. Then her dog suddenly dies and her fresh start comes to a shuddering halt and she is crushed with anxiety. Agoraphobia, mysophobia, fear of heights and social anxiety have all worked together to make her a prisoner within her home.
Then Anya, a surly young woman meets her at the insistence of her older brother. Anya insists that her dog didn't run away but was stolen and she is searching the streets of San Francisco for him. Maggie knows she can help Anya and that Anya desperately needs her help, but she won't accept it unless Maggie helps her look for her dog.
Together they search, Maggie battling her anxiety every step and Anya finding the friendship she needs.
---
I have so much love for this book. And it's not just that I love dogs and anyone who knows and loves dogs will see their dog in this book. It really is a book with a big heart. It's simple. Cute. Quirky. And had me from the very beginning.
Many Thanks to William Morrow Paperbacks and Edelweiss for providing me with this ARC.
Yellow, Orange, Red. What it means:  red-orange-yellow-guide