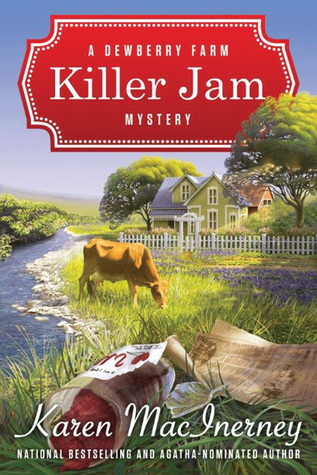 Cozy Mystery
After years as a journalist in Houston, Lucy cashes in her retirement and buys the farm which once belonged to her grandmother. Her plans are to make jams and other homestyle items to sell at farmers' markets. So when she discovers that the Nettie who sold her the farm kept the mineral rights to the land and before the ink had even dried on the contract sent an oil exploration truck out to her land she was anything but happy.
Then Nettie shows up dead and the town's sheriff, Nettie's nephew is determined to put Lucy away for the crime. With the police more interested arresting her than catching the real killer it's left up to Lucy to investigate the crime and catch the killer.
---

Cozy mysteries have always been a fun way to kill time for me. I know they're formula. I know they all follow basically the same pattern and I know that I'll probably forget even the best of them after a few days. I don't really care. They're fluff but they're entertaining fluff.
So no, Killer Jam isn't the greatest book ever written. It's not even the greatest book I've read this month, but it's good fun and honestly it's not pretending to be anything else.
Orange, Red, Yellow. What it means: red-orange-yellow-guide