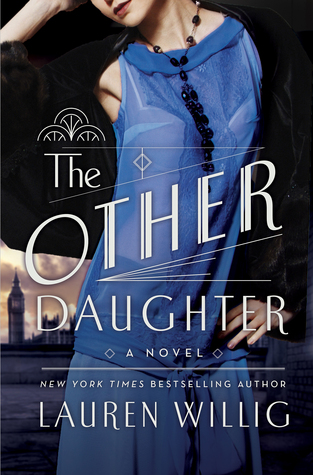 Historical (1920s)
After her mother dies of influenza, Rachel stumbles upon a picture torn from the society pages of a magazine. It's of her father, who she thought was dead, together with his daughter –– the eponymous other daughter. As an earl he has everything –– wealth, status and respect. All things she lacks.
She forms an uneasy alliance with Simon, a gossip columnist who is a society insider and manages to insinuate herself into the bright young things of London in the 1920s. But as she sets her plan into motion to confront the father who abandoned her, everything starts crashing down around her.
---
The Other Daughter is good…occasionally it's brilliant but it still somehow managed to leave me feeling a little unsatisfied. The resolutions are painfully sparse and in some cases completely absent. You grow to love Olivia and Cece but they just disappear without so much as a 'by your leave'.
Overall, it's worth the effort but those few missteps tarnished an otherwise great book.
Orange, Red. What it means: red-orange-yellow-guide