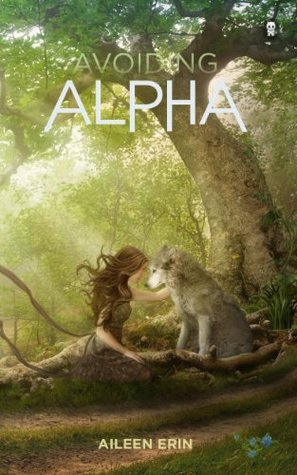 Young Adult
Tessa who is both a witch and a werewolf is not having a very good day. Her best friend Meredith was cursed years earlier, a curse which trapped her werewolf and prevented her from shifting. Now she has suddenly fallen violently ill and as her life is slipping away, it is left to Tessa to save her. But saving her might only be possible if she makes a deal with the devil, the witch who cast the spell and is leader of a powerful coven of witches.
Avoiding Alpha is such a great book. It sits somewhere between a long novella and a short novel, but despite its length (or lack of it) it packs in a whole bunch of story. Aileen Erin has managed to deliver a book which sets the scene and introduces characters who will take the stage in Alpha Divided (due out in October),  but she has also given us a book which stands on its own merits. It never drags and is entertaining to the last page turn.
Many thanks to Ink Monster and Netgalley for providing me with this ARC.
Yellow / Orange / Red –– What it means. http://wp.me/P2B7b5-9l