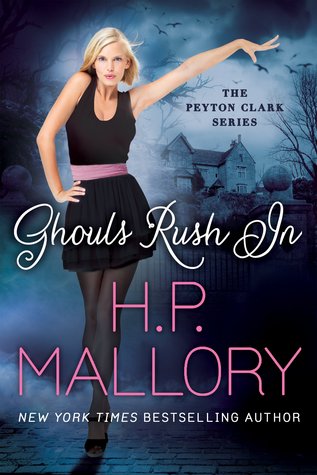 Paranormal Romance
After escaping her domineering husband, Peyton moves into a rundown antebellum home left to her by a distant aunt. Needing to keep herself busy she decides to restore the home to its former glory and manages to get Ryan, a specialist in restoring homes to take on the job.
She soon discovers the home is haunted by Drake, a policeman who died sometime in the early 20th century, and as he visits her in her sleep a story unfolds about a series of brutal murders which terrorised the people of New Orleans in nearly 100 years earlier. And it's possible that Peyton has inadvertently invited the spirit of the murderer into her home.
She finds herself caught between a ghost who is protecting her from the malevolence that has entered her home and the contractor who is still mourning the loss of his wife.
Ghouls Rush In is quite a surprising book. It wasn't till page sixty that the ghosts arrived, until then it felt very much like a renovation romance. Even then it seemed liked a fairly cute and harmless ghost story. But at the half way mark it definitely got creepy. There were things going on in this book that had cold shivers running up and down my spine.

It's really very good, and if books about ghosts, spirits and voodoo sound like your thing, this is definitely one of the better ones I've read.
Many thanks to Montlake Romance and Netgalley for providing me with this ARC
Yellow / Orange / Red –– What it means. http://wp.me/P2B7b5-9l