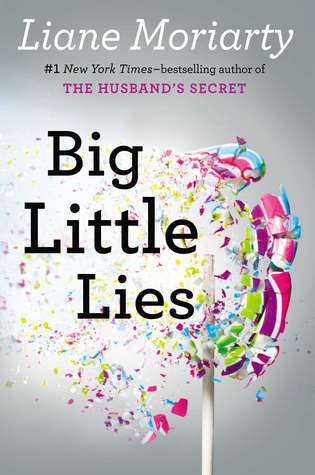 Mystery 
Big Little Lies starts with a school trivia night and a murder. Then we return to the beginning of the school year, four months earlier, to the events that lead to it.
When Jane moves to the quiet beach side suburb of Pirriwee, it's not just a fresh start for her, it's the end of her running from the past.  Her son Ziggy is enrolled in kindergarten at Pirriwee Public School and when she meets another kindergarten mother, Madeleine, things seem to be looking up for her.
Then before the day is finished, one of the girls in Ziggy's class accuses him of bullying her and all at once the promising start evaporates.  Instantly the other kindergarten mothers ostracise her and Ziggy and as the term progresses things only get worse.  The mothers  are suddenly divided into two camps.  The Madeleine camp who are on Jane's side and the Renata camp who are against her.
As the term progresses clues are given about dark secrets that are hidden behind the closed doors of seemingly happy and perfect families and as the school trivia night approaches we not only find ourselves puzzling out who committed the murder, we are also trying to figure out who was murdered.
---
I really enjoyed this book.  It's not perfect, I think the excerpts from police interviews that start each chapter are a little over-done and the conclusion wasn't as satisfying as I hoped, but the book is overall quite good and those criticisms are really very minor things in what is a unique and entertaining mystery.
Yellow, Orange, Red –– what it means: http://wp.me/P2B7b5-9l