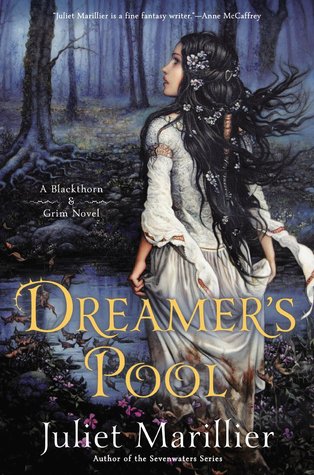 Fantasy
Blackthorn has been languishing in a dungeon after exposing the brutal crimes committed by her chieftain. While in prison she has lived for the day when she will be able to stand up and tell her story. But on the very eve of her day, she learns she is to be killed before she can talk.
A Fae visits her during the night and offers her a deal. He will help her escape but in return she must travel north to Dalriada, to use her powers as a healer only to help and she must never refuse a plea for help.
When one of her fellow prisoners, Grim joins her, she wants nothing to do with him, until she realises his following her is a plea from someone who is every bit as damaged as she. So Blackthorn and Grim travel north and settle into a derelict cottage on the edge of an enchanted forest.  Despite her obvious bitterness and anger, Blackthorn soon find herself helping the poor folk of the area with their ailments while Grim works odd jobs as a farm labourer.
But when the Prince of Dalriada asks for Blackthorn's help, she struggles with her antipathy for men in general and especially men in positions of power.
---
Dreamer's Pool is pretty good fantasy. I love the story. I love Blackthorn and Grim. I love the town's folk.  I struggled with the multiple points of view. They really weren't working. If it was just Grim and Blackthorn it might have worked, but having that third POV of Prince Oran made the story just a little unwieldy.  That said, I still enjoyed the book and look forward to seeing the series progress.
Oh. Just one more thing. The official synopsis for this book has a fairly major spoiler.  Someone at the publisher really needs a lesson in not giving stuff away.
Yellow, Orange, Red –– what it means: http://wp.me/P2B7b5-9l