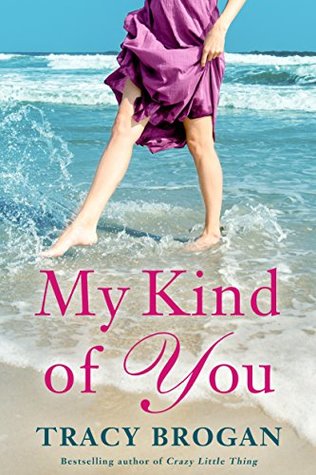 Contemporary Romance
Twelve years ago, Emily left Wenniway Island. She ran off with her summer romance, and burned all her bridges on the way. Now divorced and with a twelve year old daughter she is flat broke and back on the island. Her grandmother has offered her a lifeline, a job renovating one of her cottages and turning it into high end tourist accomodation.
Ryan is a project developer who finds himself on Wenniway Island when his recently widowered father takes up with a woman. A woman he is convinced is a gold-digger. When he meets Emily there is an immediate attraction but his home is Sacramento and her home is San Antonio. And as they get to know each other the complications just keep piling up.
---
Contemporary Romance is very much a safe place for me. But in the sub-genre that is CR there is both good and bad. Tracy Brogan is well and truly in the good camp. Her stories are about family, relationships, love and home. She always delivers exactly what I want from CR.

Many thanks to Montlake Romance and Netgalley for providing me with this review copy.
Yellow, Orange, Red –– What it means. YOR-Guide